Post on 2020-11-20
Comparative Case Study between IFA960 and HFA750i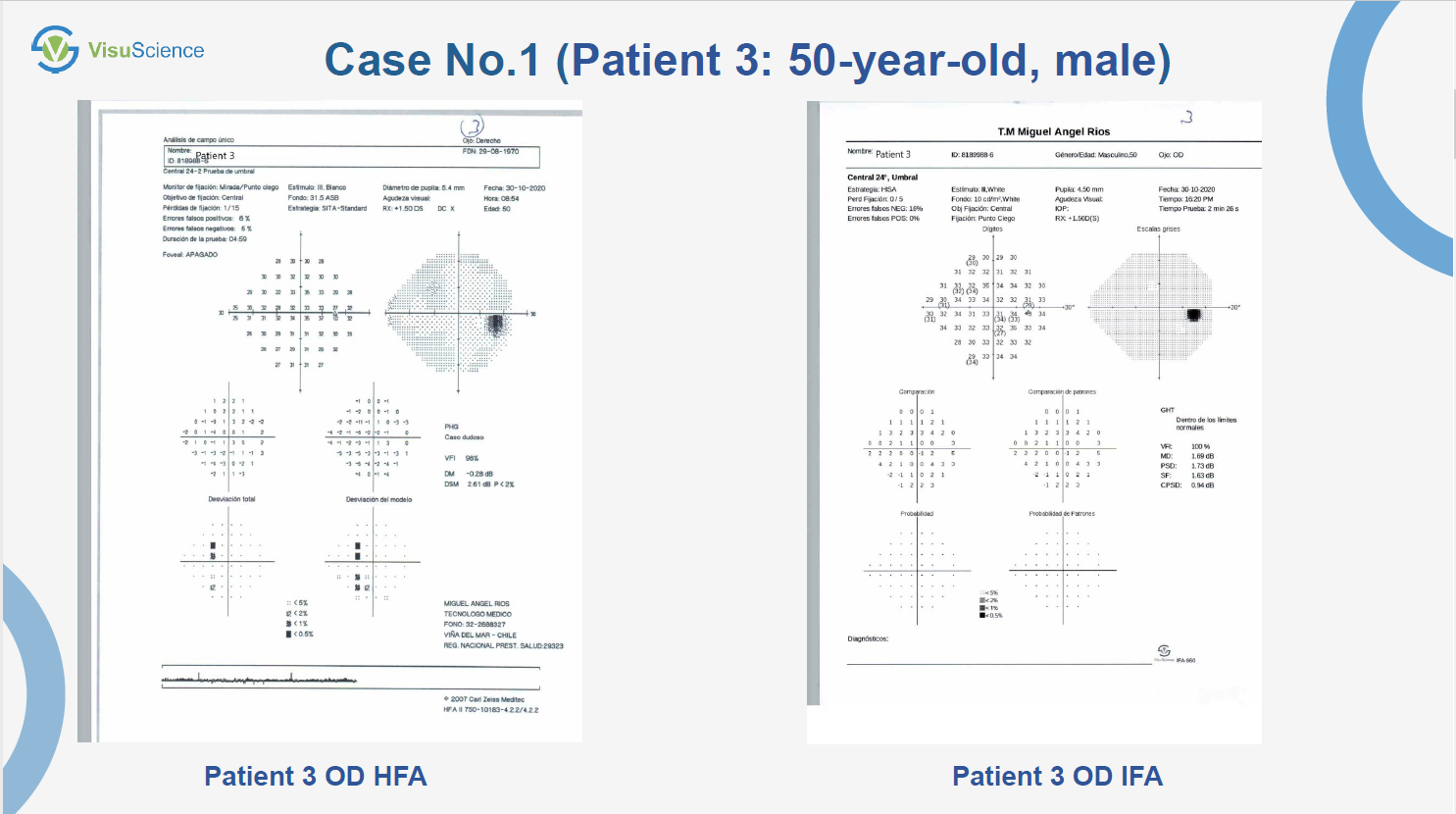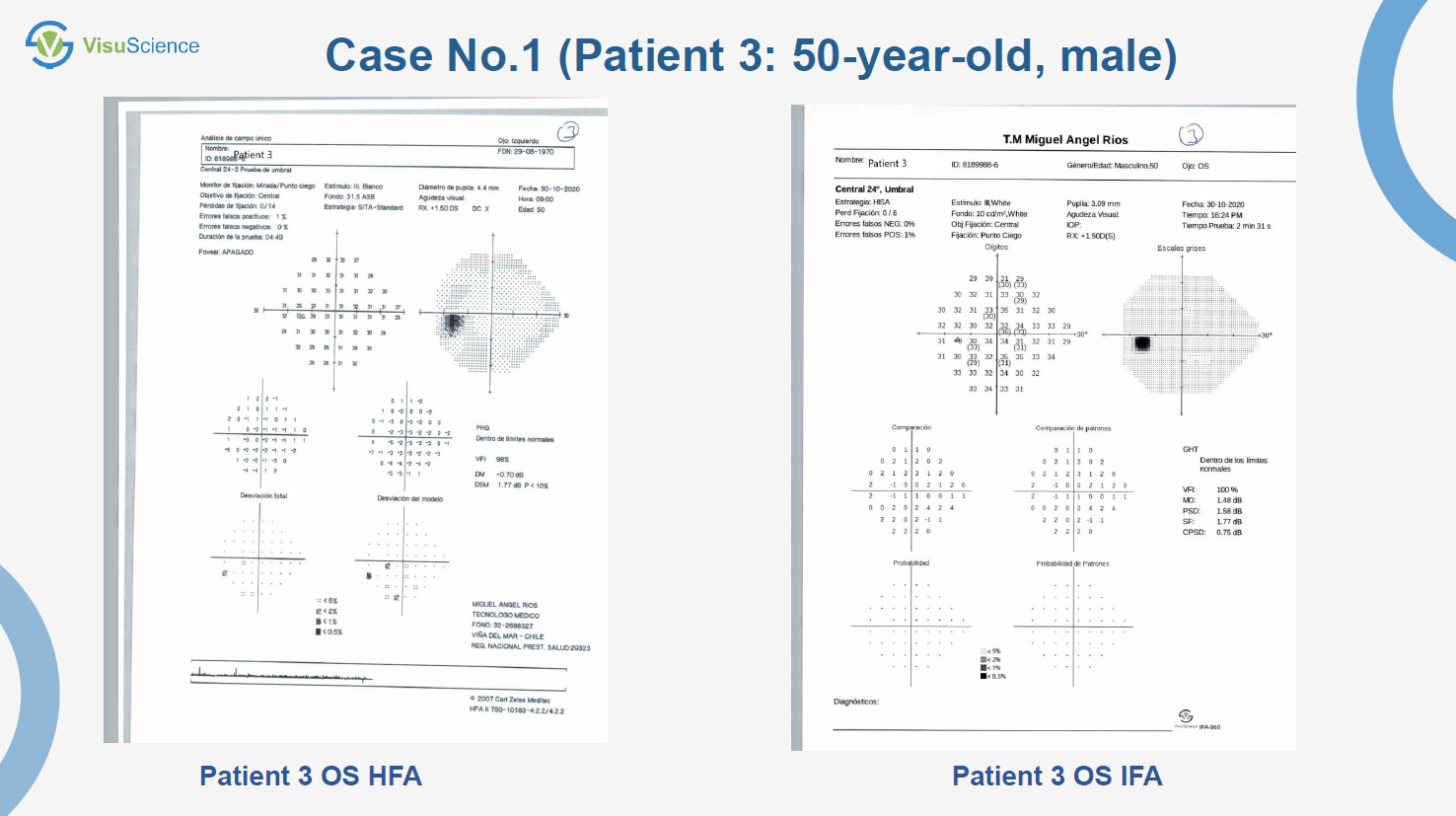 Analysis
OD:
The duration of the test with the IFA-960 unit was called 2 min 26s and Humphrey 4 min 59s, almost double.
Results with slight differences, similar reliability indices, global indices statistically no variations, Decibel values are similar in both tests on the sensitivity map. Deviations from model (deviation of the model / Probability of patterns), considering that the Humphrey shows points with high sensitivity in the nasal sector and the profile adjustment generates the points that are registered in the deviation of the model, both tests are similar.
Central monitoring test was applied, it was quick and reports a compromise of the nasal step. This is very useful in uncooperative patients, it is a central test and with study in the periphery.
OI:
Both techniques without significant differences and the short test time (2 min 31s) in IFA-960 is also striking.
This factor is very important in elderly patients, anxious since it does not subject them to attentional stress dragged on.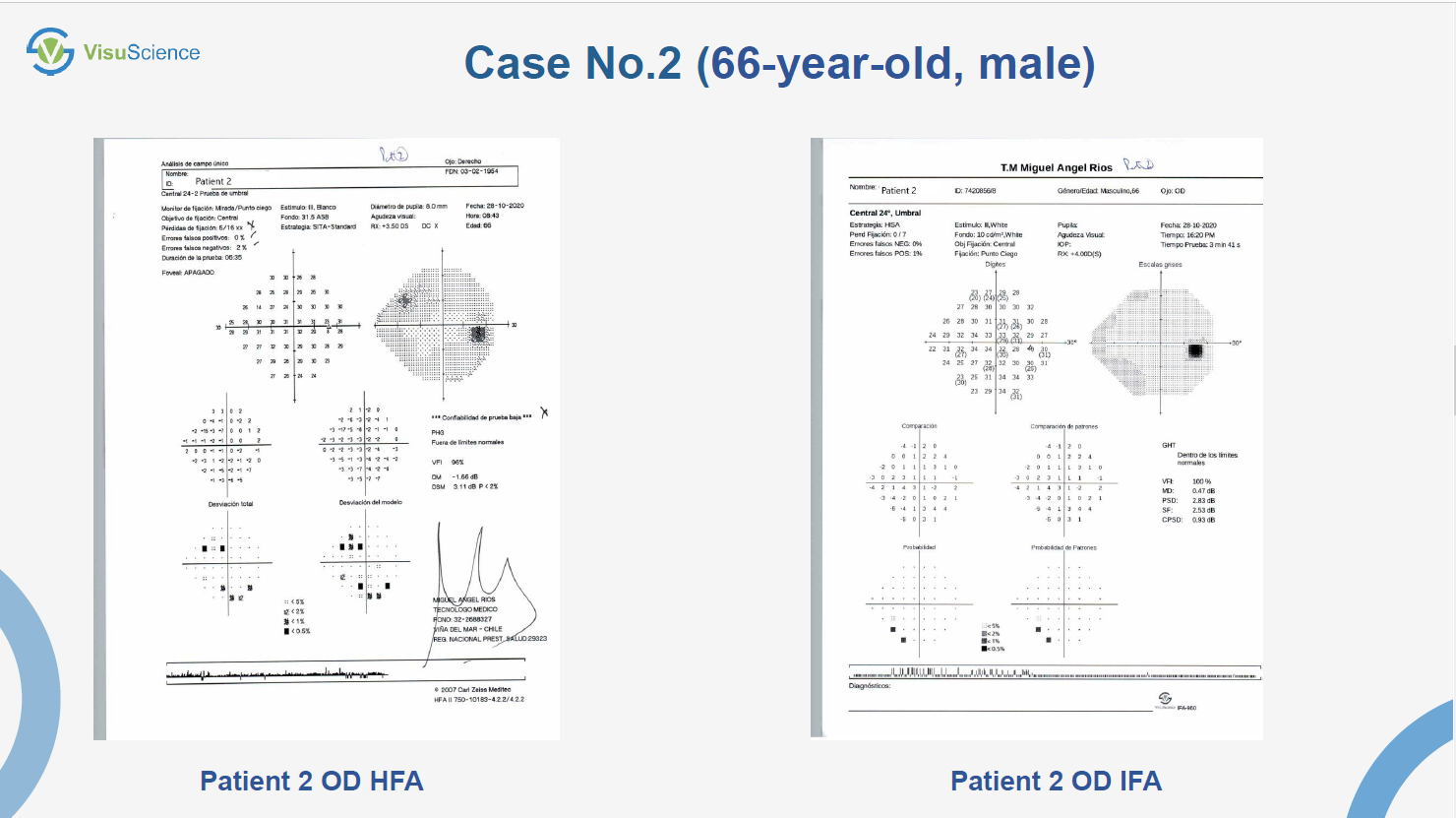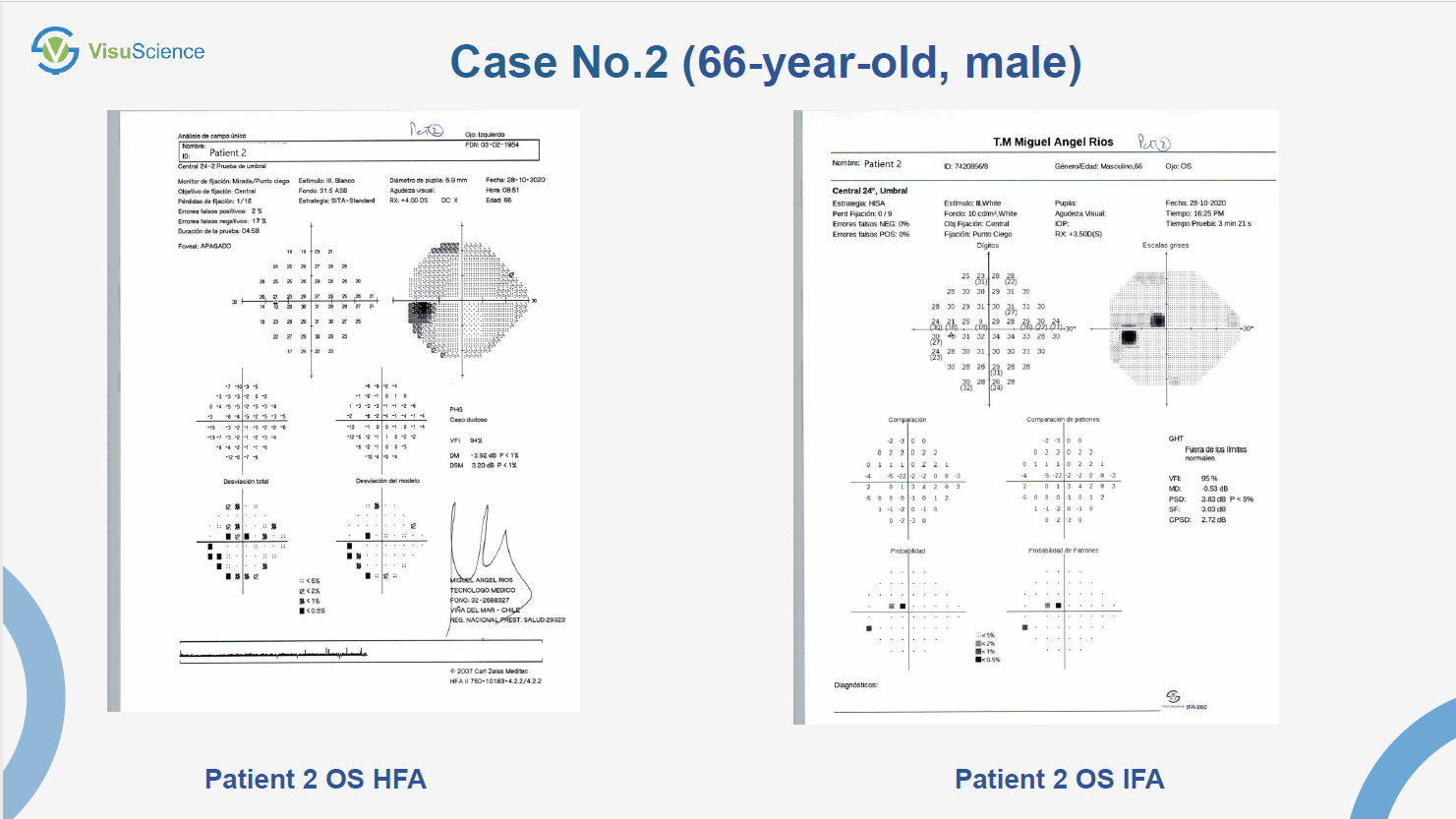 Analysis
OD:
Humphrey shows a white scotoma area in the central sector (greater sensitivity than expected for age) and, in upper nasal periphery area with slight low sensitivity. In IFA-960, the area of white scotoma is more extensive (Patient Button) but that does not affect false positives.
Reliability indices: improved in IFA-960, probably explained by learning factor.
Global indices
HFA II750i IFA-960
PHG Outside normal limits. GHT Within normal limits
VFI 95% VFI 100%
MD -1.66 dB MD +0.47 dB
DSM 3.11 dB PSD 2.83 dB
The differences are minimal, probably explained by a learning effect in the second test with IFA-960.
The deviations from the model are similar and, again explained by a learning effect since in unit IFA-960 improves.
Conclusions:
IFA-960 unit easy to use, short and intuitive learning curve

Friendly interface

Library of tests with multiple options that gives the user possibilities of focused, bounded and all inter-related studies

Excellent option to re-study suspicious points either with the option "Clear" or the RCS test

Significantly shortens test times by adjusting the speed of presentation according to the patient's responses.

Results delivery options (printing, backup on external drives or network) expand the options to immediately share the results.

Quick and automatic patient position adjustment
Operation Video of IFA960
Powered by Froala Editor